Effective Rug Cleaning With Efficient South Osborne Park Cleaners Help
It's been years City Carpet Cleaning South Osborne Park started its journey in South Osborne Park rug cleaning industry and has been excelling in the same. With the talented cleaners from the rug cleaning South Osborne Park team, you can be worry-free for the safe cleaning of your rugs and their health. We are an unmatched team of home rug cleaners in South Osborne Park that owns state-of-the-art equipment in the market. Moreover, we excel in offering rug cleaning services even for delicate fabric types of rugs. Count on our experts if you are in search of an efficient domestic company.
One of the reasons for our professional rug cleaning services taking top positions in the industry is service affordability. We continue to keep your concerns as our topmost priority and strive to revive the glory of your rugs at home. To not waste a single minute of your scheduled time, we reach your place within time and complete everything in time. So, grab our affordable, timely manner and effective services now.
Despite the type of rug fabric you own, we are always on your side to provide the industry-best deep rug cleaning services. By removing odours, mould and stains using eco-friendly products, we assure you that your rugs are going to shine as new ones. Also, we make your rug smell pleasant as we own advanced cleaning technology you can find in the market. With licensed and certified local rug cleaners like us on your side, you can be rest assured to avail most effective and best-resulting services. Therefore, call today at 08 7665 8905.
Contact Us: Have Any Queries, We Would Serve
Professional Rug Cleaning Services We Offer In South Osborne Park
Commercial Rug Cleaning Service
Restoring rugs in commercial places like offices, restaurants and malls is not an easy task, but not anymore as you have our cleaners' back. We are one of the rug cleaning South Osborne Park teams that are right beside you that provide the most effective commercial rug cleaning services. From steam cleaning the rugs to giving them anti-allergen treatment, we excel in doing everything.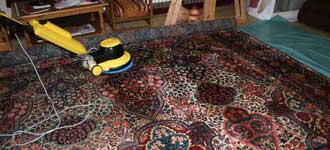 Persian Rug Cleaning Service
Did you find shoe prints on your Persian rugs? Are these shoe prints on your Persian rugs making them look unbearable? Call us now for Persian rug cleaning. For extremely authentic, oriental and expensive ones like Persian rugs, we give extreme care while cleaning. In order to not damage it in any way, we take the help of eco-friendly, safe and green cleaning agents.
Wool Rug Cleaning Service
Did you find mould on the rug and this on your wool rug is disturbing? Do not wait anymore to contact us right away. Because we give the best treatment to your wool rugs, that is, to steam clean the rug. Also, if necessary, we do shampooing as a part of the wool rug cleaning service. However, if you want to know more details about our service, call to note them down.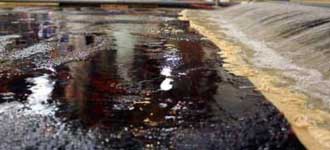 South Osborne Park Rug Wash Service
Before starting a service like South Osborne Park rug wash, we first do colourfast tests so as to prevent the shrinkage and colour fading of the fabric. After that, we wash the rug with neutral pH solutions and rinse it off to remove excess water. Finally, we let the washed rug dry and then vacuum it off or brush the rug.
Reviews
There are no reviews yet. Be the first one to write one.
Why Are We The Most Recommended In South Osborne Park?
In spite of many competitors, City Carpet Cleaning South Osborne Park has been leading the industry and attracting thousands of new clients in South Osborne Park. Be it at domestic places or commercial, we protect you and your rugs from harmful environments. Know furthermore reasons why we are the most recommended home rug cleaners in South Osborne Park.
Same-day rug cleaning service is available on the very same slot bookings. Bookings are available 24/7.
5-star rated local rug cleaners that know in-depths about the industry we are working in.
In accordance with rug conditions, we implement traditional or modern or customised methods.
Rug cleaning prices are planned in such a way that they meet all our client's needs.
On-time effective rug cleaning services that increase the life of your fabric rugs.
Exclusively available for booking service even on public offs, that too, 24/7 hours.
We provide obligation-free quotes even on call.
Availability of licenced, verified and certified home rug cleaners.
Payment is taken in cash, card or online mode.
Emergency doorstep rug cleaning service will be given.
Regardless of the damage to your rugs because of innumerable reasons, our rug cleaning company does the best job. So, take our assistance and flatter your rugs with the best attention and care you can avail in South Osborne Park.
Advantages Of Hiring Professional Rug Cleaning South Osborne Park Experts
In the long run, rugs are the only belongings of a residential property that are bound to get dirty and need cleaning every 6 to 12 months. So, to keep them retain their beauty or regain their original glory, counting on professional rug cleaners would be of great help. Because professional home rug cleaners will know what, which, how, why and when to take necessary actions. The advantages you can count on hiring professionals are below:
Call Our Experts 08 7665 8905
Have a great knowledge of how to customise new rug cleaning methods
Trained to head-on tackle even rug problems relating to cleaning
Use eco-friendly solutions to make your rugs look splendid as if they are new
With advanced technology and machinery, we improve the indoor air quality
Eliminate unpleasant odours and stubborn stains even when you book us in emergencies.
How Do We Work To Clean South Osborne Park Rugs?
To give the best care and standard Persian rug cleaning, we make sure to take the route of following modernised methods. And these modern and customised methods of ours act against stains, odours and mould on the rug without affecting the fabric. Here is how we do it.
Pre-Inspection:
Foremost thing to know to what extent a rug needs cleaning is to pre-inspect it. During this step, we also check the fabric tolerance level towards cleaning agents.
Vacuuming:
To remove surface dirt that is of lodged soil and dust minuscules, we vacuum the rug. In fact, this is a prerequisite step before South Osborne Park rug washing.
Rug Wash:
After vacuuming, the next step we take is to thoroughly wash the rug with rug shampooing. Washing is then followed by a high-volume rinsed process in detail.
Drying:
Once rug washing is done, we proceed with the drying step by taking the air movers' help. If not air movers, we opt for machines like spin dryers or dehumidifiers.
Re-Inspect:
The last step is to brush and groom the rug with the follow-up re-inspection. After re-inspection, we provide you with free advice and quotes.
Myths You Need To Know About Rug Cleaning!
Most homeowners skip searching for myths about rug cleaning when they look for helpful DIY tricks and tips. However, this missing action of yours can lead to great damage to your rugs, no doubt. To not let this happen, our rug cleaning South Osborne Park team came up to list out a few myths of rug cleaning.
Only Dirtied Rug Needs Professional Rug Cleaning
Longer the use of rugs, more the stains, odours and mould you will be finding on the rug. So, delaying professional rug cleaning services can only make your rug smell and look worse. Moreover, if you want to extend the life of your rug, cleaning them 2 times a month is a better option.
Mildew Growth Occurs Because Of Steam Cleaning
You may be in the wrong perception of steam cleaning involving the use of water, which is not true. Steam cleaning, otherwise known as the hot water extraction method, in fact, involves the injection of pressurized water, that is, steam into a rug. So, there will be no occurrence of mildew when there is no involvement of moisture.
Frequent Rug Cleaning Services Ruins The Fabric
All those modern equipment and cleaning agents used for wool rug cleaning or others are gentle on the fabrics. They do not harm colour or texture and in return keeps your rug intact and safe even on frequent rug cleaning services. There are also home rug cleaners that do colourfast tests prior to cleaning the rug.
All Rug Cleaning Methods Are The Same
Like different upholstery requires a different cleaning method depending on the belonging type and fabric, rugs also need the same kind of treatment. For example, silk rugs are delicate and don't withstand many tears and wear but this is not the case with cotton rugs. Hence, you need to know that not all cleaning methods are the same and that different rug types need a certain kind of cleaning.
Can Perform Tricks With Renting A Rug Cleaning Machine
Renting a rug cleaning South Osborne Park machine is sure a cheap option but this in turn damages the rug texture. Moreover, your experience with rug cleaning machines also plays a crucial role here if you want to safely clean your rug. In fact, these rug cleaning machines make the rug to try only after a long time.
Signs To Know If Your Rug Needs Immediate Cleaning
Like carpets, rugs act as air filters for your place as they trap pollen, dirt and other dust particles to give you the best breathing zone. So, if you see the following signs of a dirty rug, it is an indication that your rug is in immediate need of professional rug cleaning.
Dull Appearance
When your rug looks a little duller or a bit dirtier, then make it a point to clean them quickly. Because the dull appearance of rugs over the long run of use is the most common sign you need to look out for.
Signs Of Allergies
Heightening allergy symptoms and worsening conditions of your family's health happen frequently. In fact, even just a simple walk on those rugs makes you sneeze continuously and triggers your asthma.
Notice Unusual Odours
Have you been smelling unusual odours even when your kitchen and bathroom are clean? Then the other reason for unusual odours is rugs. Rugs smell unusual because of the heavy traffic and footing.
Increase In Stains
If you overlook one stain on your rug, then they keep building and 1 becomes 10 and more. So, protect your rug by giving it rug cleaning services on time.
Appearance Of Mildew
To rejuvenate your rug, noticing the appearance of mildew acts as a major sign. In fact, kids also show allergic reactions to the presence of mildew or not removing them on time.
Questions To Be Asked Before Hiring Rug Cleaners
If I hire your home rug cleaners, how much can I expect for their payment?When it comes to charges or payment for our cleaning services for rugs, our services are affordable rug cleaning services. However, the exact payment our home rug cleaners take depends on different factors.
Type of cleaning method
Amount or type of solutions used
Removed stains or others
Anti-allergen treatment
Area of the rug
Are your local rug cleaners licensed?
Yes, in addition to being licensed, our local rug cleaners are well-experienced and well-trained and on-trend with the latest developments. With our cleaners' profound knowledge of professional rug cleaning, we are able to meet and resolve all of our client's concerns.
Will you give me assurance for steam cleaning service results?
Yes, we do give you the assurance for steam deep rug cleaning service as we involve updated technology and the most recent cleaning agents. In addition to steam cleaning, our result assurance is given to dry cleaning and others as well.
Do your cleaners know how to remove pet hair from rugs?
Yes. Our rug cleaners do not just have expertise in getting rid of stains from your rugs but also know how to remove pet hair from them. Because our intensive training before dispatching them on the job includes pet hair, urine and odour removal.
What is your emergency rug cleaning service booking timings?
Be it for an emergency service or a non-emergency one, our booking services are open throughout the day with no closings even on weekends. So, be it a morning, afternoon, evening or night, count on us to take your bookings any hour of the day.
What Happens If You Take Professional Help For Your Rugs?
Extends Rug Lifespan:
In addition to adding to its aesthetic appeal, cleaners extend the lifespan of your rug. They also help you by giving a few tips on how to keep your rugs clean over the long run.
Removes Mustiness:
Professionals remove mustiness caused by beverage spills and pet mishaps using an on-trend and customised approach. The products used by them for mustiness removal are in fact odour-free.
Healthier Environment:
Professionals do their job best in order to give you a healthier indoor environment which in turn gives you health benefits. As it goes "health above all", is the best advantage you get from hiring experts.
Result Assurance:
With effective methods, chemical-free solutions, and state-of-the-art tools, experts assure you of the service results. It's just that noticing of results may vary depending on the cleaning type your rug will undergo.
Stubborn Stain Removal: If neglected, short-term stains also become long-term and stubborn but professionals remove them with ease. So, you can count on their experience, skills and training.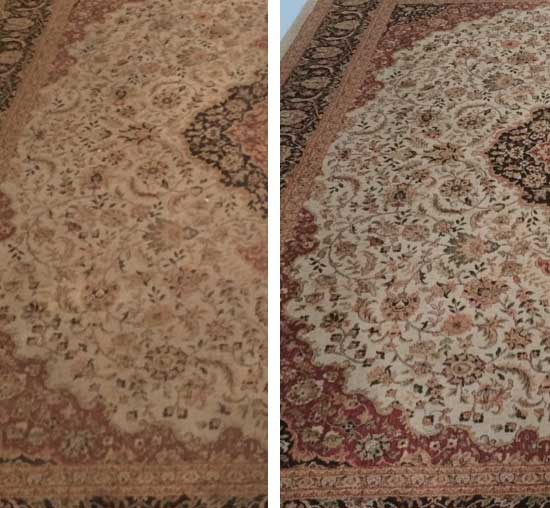 Effective Cleaning Services In South Osborne Park That Restore Your Rugs
Rug Steam Cleaning Service
As our home rug cleaners know that each rug has its unique identity, we take special care of those that need rug steam cleaning service. If you think your rug can never be revived, then this is not true as you can still count on our steam cleaning. Because it is the method to remove stubborn odours, stains, and mould on the rug whilst sanitising on other hand. Revive your rug now!
Rug Germ Removal Service
Despite the attention you give to your rug, rugs are prone to become homes for germs such as bacteria, viruses, mould and more harmful germs. Therefore, do not be under such unhealthy and unhygienic environmental conditions and grab our rug germ removal service. We are a trustworthy team in South Osborne Park that does germ removal after wool rug cleaning too. Hence, ping us today!
Rug Mould Restoration Service
Did the water on your rug yesterday lead to mould formation today? Worry not and appoint our home rug cleaners for rug mould restoration right this minute. However, before our arrival at your location, make sure you are not scrubbing or disturbing mould on the rug in any way. Leave it to us to handle the rug mould restoration and take back a seat to relax or resume the other works you got on hand.
Rug Dry Cleaning South Osborne Park Service
We commonly do dry cleaning to rugs like silk rugs, hook rugs, natural fibre rugs, Soumak rugs, animal hide rugs and rugs that are prone to colour-fading. With our dry cleaning is done to do Persian rug cleaning, even stubborn grease and pet urine stains will be gone without traces. Moreover, we brighten up and refresh your rug whilst regaining its texture and former colour. So, do not hesitate to stay in our slot bookings line for rug dry cleaning!
Rug Disinfect Sanitization Service
Prior to disinfecting a rug, we follow a series of steps that includes vacuuming, selecting a cleaning solution, etc. After that, we proceed with the rug cleaning South Osborne Park method with the follow-up re-inspection and get down to disinfecting the rug. Once rug disinfecting is done, we additionally sanitise the rug to kill unnecessary allergens. Thus, get rid of one or more allergens with our rug disinfection sanitization service.
Same-Day Rug Cleaning Service
Are you in an emergency and in desperate search of rug cleaning near me in South Osborne Park? Get in touch with us to avail our same day rug cleaning service. Only for emergencies and desperate times of our client's needs did we come up with providing same-day rug cleaning service. In fact, we are available 365 days a year to take bookings for same-day rug cleaning services.
Flea Treatment Service
Rugs are one of the common attractants of fleas, be it human fleas or dog fleas or cat fleas as it is the best place for them to live. As the living source of fleas is blood, they suck and feed on blood from humans, dogs and cats. However, tackle this situation today with our flea treatment service and we see that there would be no more fleas after the South Osborne Park rug wash. For more information on flea treatment, call us.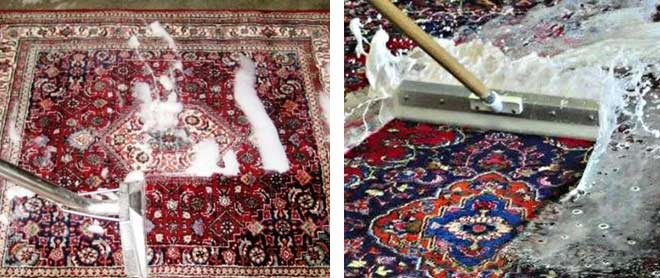 We Also Provide Our Rug Cleaning Services To Popular Areas Around South Osborne Park
One of our notable works is that we not just provide our professional rug cleaning services to South Osborne Park but also to its nearby areas. Those areas are both popular and non-popular ones. A few of the areas surrounding South Osborne Park we serve are Kingsley, Maddington, Woodlands, Success, Rivervale, Baskerville and more. Moreover, our local rug cleaners are available for every area we take jobs from. We are just a call away from you out with rug cleaning South Osborne Park services!
Faq's
Yes, even rugs that are already irreparable because of DIYs can be revived in a day by professional rug cleaning services. In fact, professional help to your rug will add more value after cleaning its stains, mould and other odours. So, quickly call a professional company and hire their experts!
Generally, Persian rugs are made of goat hair foundation, 100% wool pile or cotton. Also, in some other Persian rugs, you can observe the foundations of silk with wool as additional material. So, the cleaning methods we adopt to clean different types of Persian rugs vary like the following:
Steam cleaning
Dry cleaning
Mould, odour and stain treatment
Disinfecting and sanitising
Rug Shampooing, etc.
Yes, we are accredited with IICRC with our cleaners being certified, skilled and experienced and whatever job we do. Moreover, as an accredited company in South Osborne Park, we know what our clients expect from us. So, we recruit our home rug cleaners only after thoroughly checking their background. You can trust us!
As the cleaning agents used for the rug cleaning process plays a major role in its end results, we use agents that are fabric-protecting. Additionally, our cleaning is chemical-free, kid-friendly and environmentally friendly.
The factors that probably affect the longevity of floral or any other types of rugs are many and they are the deciding characteristics. The deciding factors include fibre type, density and weaving type, etc. However, a quality hand-made rug easily lasts more than 60 years.